Homecoming Pep Rally
NSCISD
Friday, September 27, 2019
The Homecoming Pep Rally was full of excitement this afternoon at the Nixon-Smiley High School. The energy was radiating throughout the crowd of 5th - 12th grade students as they cheered, chanted and clapped.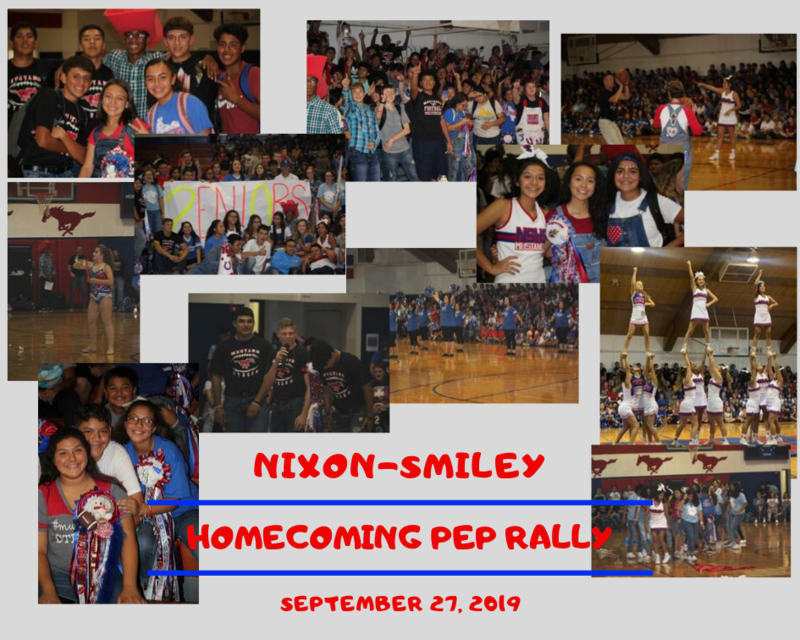 The Mustang football team and the lady mustang volleyball team are ready for tonight!
The Lady Mustang Volleyball Team takes on the Yoakum Bulldogs at 5pm.
The Mustang Football Team take on the Falls City Beavers tonight at 7pm.