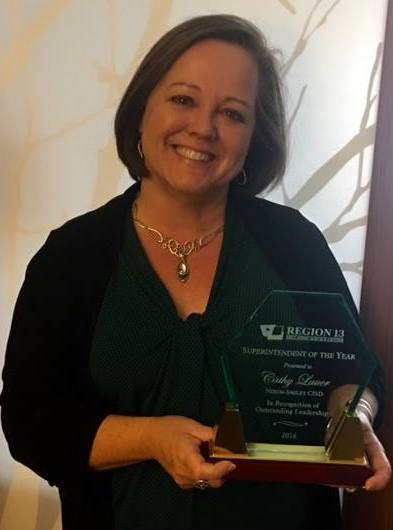 Office Information
We are open Monday through Friday from 7:30-4:30 except on school holidays.
Our office is located at 800 N Rancho Road near the football stadium.
Cindy Lott - Superintendent's Secretary
830 582-1536
Thank you for visiting the Nixon-Smiley Consolidated Independent School District website! You've come to the right place if you are looking for up-to-date information about our district including upcoming events, activities, accomplishments, and programs. If you do not find what you are looking for, please feel free to email our webmaster at rogersb@nixonsmiley.net.
As we move through 2021-2022, I am enjoying my 18th year as superintendent and 25th year in the district. It is truly a pleasure to be part of such an incredible place! Every year brings new reasons to celebrate and some inevitable challenges, many of which you will see highlighted throughout this site. As you browse, you will likely also notice that regardless of whether we are enjoying accomplishments or working through difficulties, our teachers, staff, community, and parents always pull together to provide the best we can for our children.
Finally, if you are considering becoming part of the NSCISD community - as an employee or to take advantage of our excellent education program - my sincere hope is that you enjoy a positive experience.
Thanks for stopping by!
Dr. Cathy Lauer