Families of 6-12th Graders: Intersession letters went home today. Check with your child to see if they are required to come to school on March 9th and 10th. Remember, all students required to come must come.
Nixon-Smiley Families, This is just a reminder that our campuses will not accept any deliveries for Valentine's Day. Please do not send flowers, candy, gifts, etc. Thank you for helping ensure the safety and security of our students.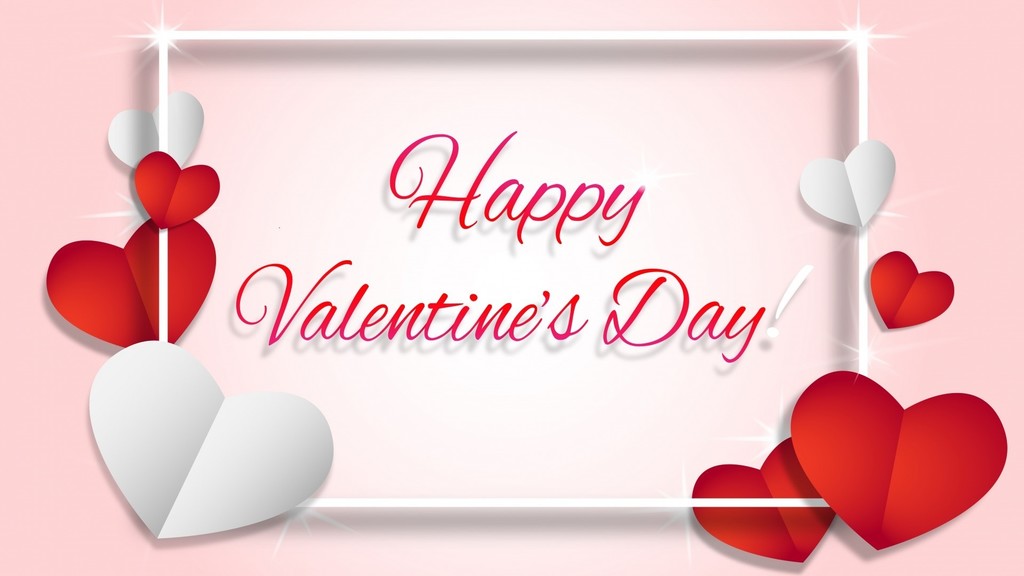 Spanish translation: Debido a la continua amenaza de las inclemencias del tiempo, las escuelas, el DAEP y las oficinas escolares de Nixon-Smiley CISD estarán cerrados el miércoles 1 de febrero de 2023. Si el clima lo permite, las escuelas se reanudarán con un horario regular. horario del jueves 2 de febrero de 2023. Los juegos de baloncesto de la escuela secundaria que estaban programados para hoy se jugará el jueves.
Thank you to the following organizations for taking time to visit with us this morning to familiarize themselves with our Nixon campus and building layouts: Nixon PD, Gonzales County Constable Precinct 4, Smiley Marshal, Texas Department of Emergency Management Region 6 County Liaison Officer, Gonzales County Sheriff's Department, and the Department of Public Safety Officer What a great way to spend a rainy Tuesday morning! We look forward to our February meeting when we will visit the Smiley campuses!
A Nixon-Smiley CISD DISTRICT SITE-BASED / DISTRICT OF INNOVATION COMMITTEE public meeting will be held on January 2, 2023, beginning at 4:00 p.m. at the Nixon-Smiley High School Library, Building #350, 800 N. Rancho Road, Nixon, TX.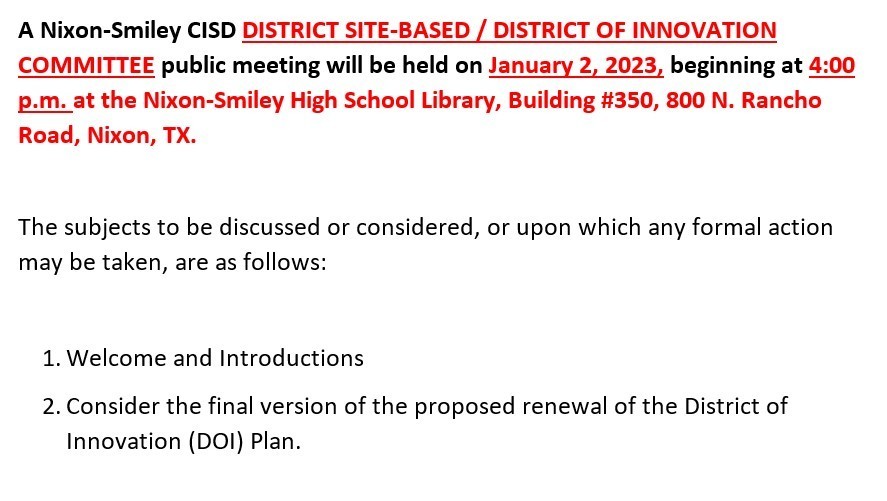 PARENTS, COACHES, PLAYERS MINI-MUSTANG BASKETBALL LEAGUE MEETING - MONDAY, DECEMBER 19TH - 6:00PM MIDDLE SCHOOL GYM
January 26th Deadline for PSAT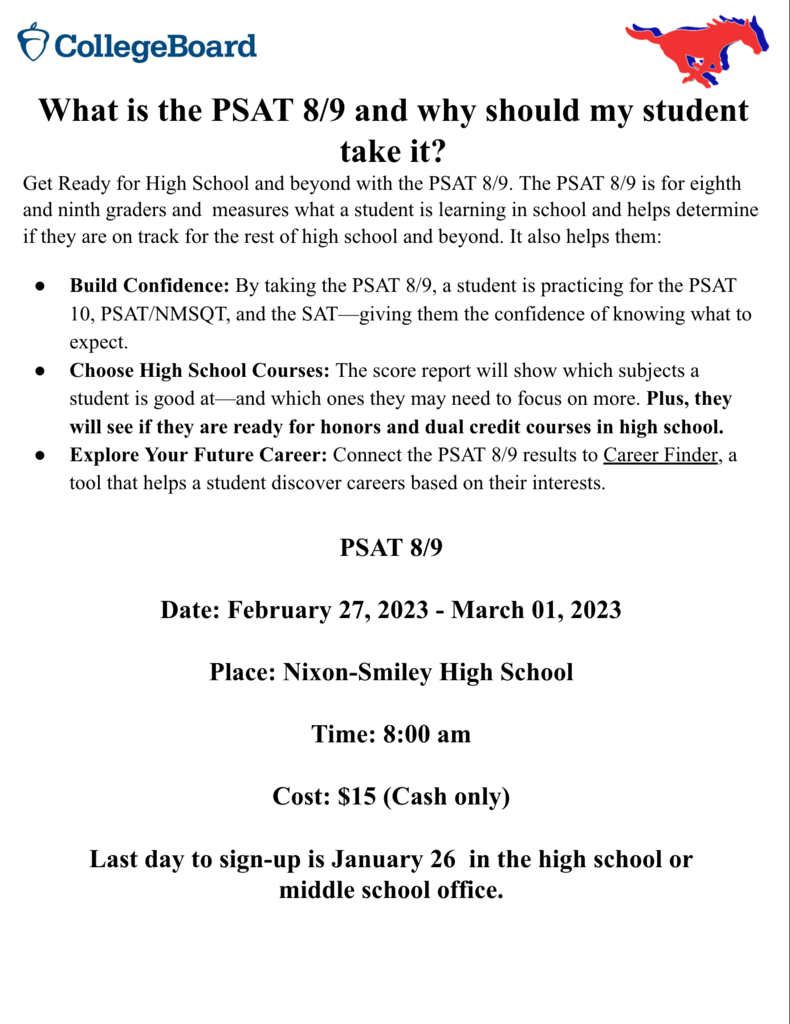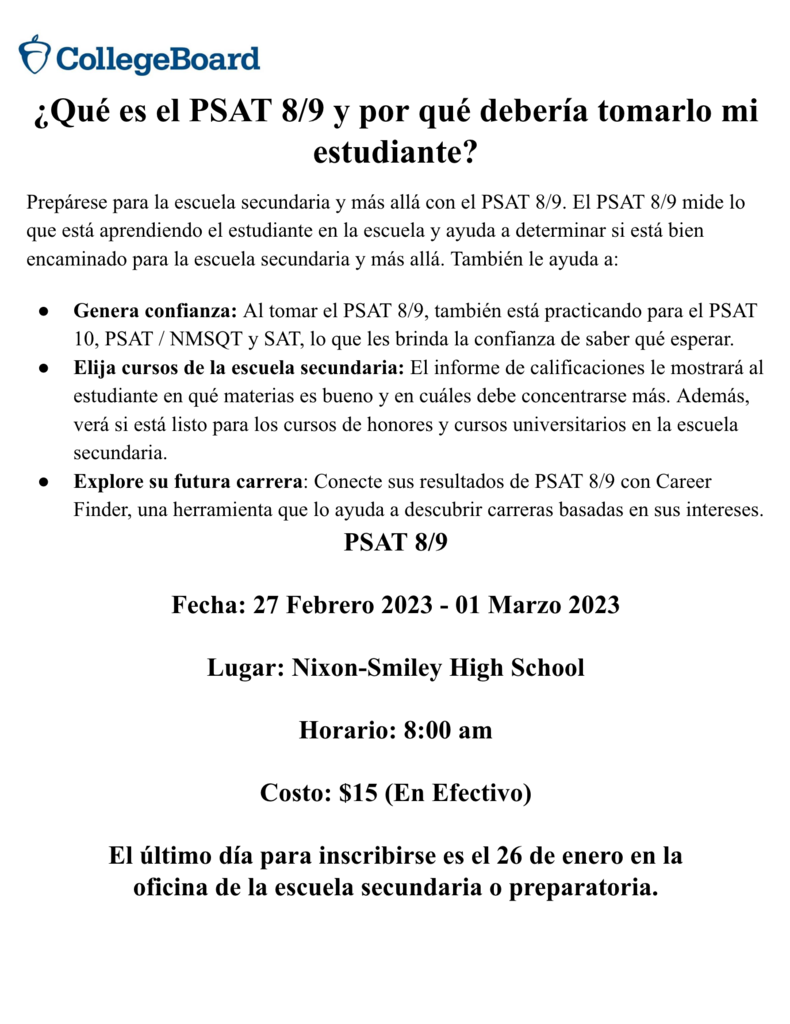 Nixon campus library announces after-school hours for MS and HS students. Tues. & Wed. 4:00pm - 7:00pm. See attached image for the full schedule.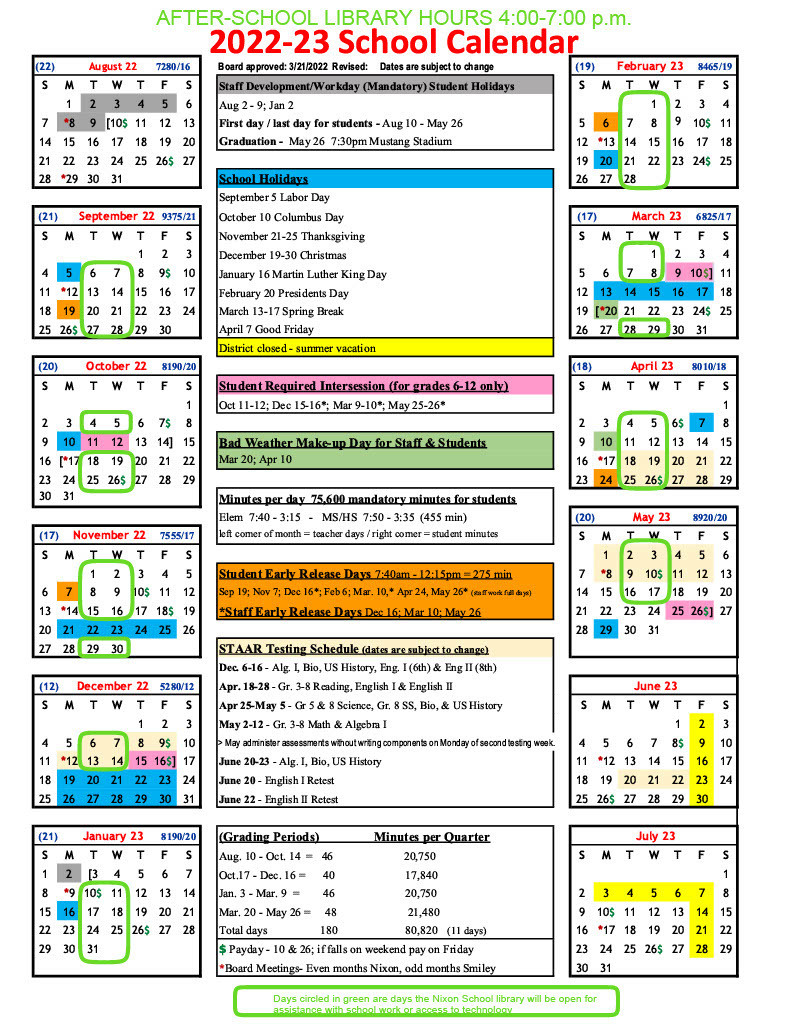 Are you interested in FFA? Do you have a child that is at least 8 years old and in 3rd grade? Check out these FFA flyers for details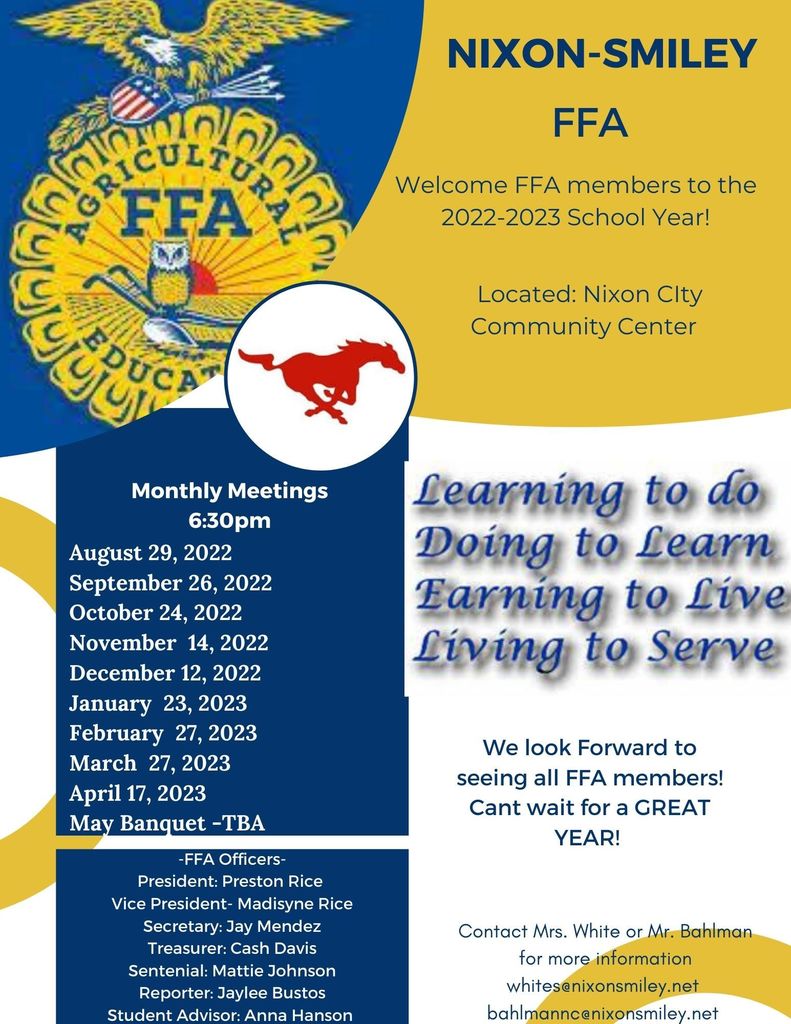 Buy your All Sports Pass at Central Office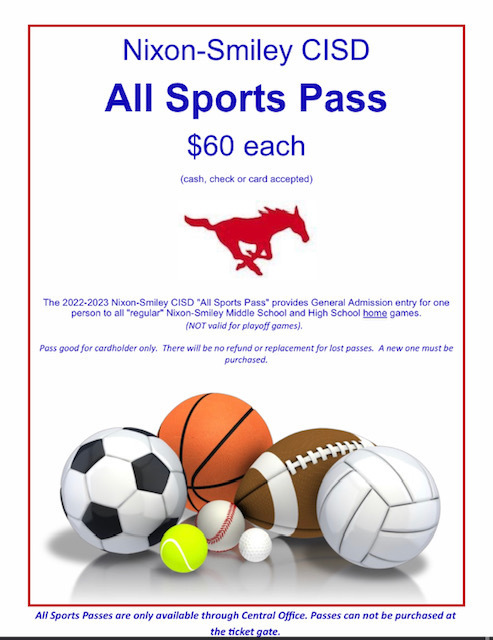 ROOMS Communication Coming Soon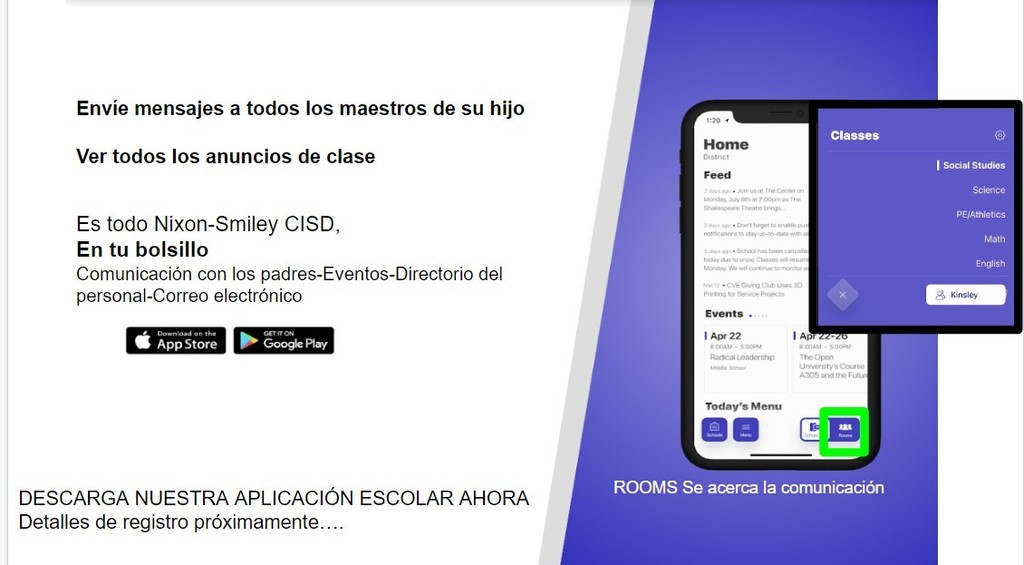 Here are the boys results from the Yorktown Relays: Zac Perez 1st place shot put, Kade Dixon 6th place 800meter dash, and Braxton Regalado 5th place 100meter dash. We are proud of all of our atheletes and the hard work they have been putting in. Go Mustangs!


The Lady Mustang Track team kicked off the track season at the annual Poth Pirate Relays last night. We brought home 3 medals or ribbons. Individually, Freshman, Sydney Wyrwich placed 6th in Long Jump. The 400 meter relay team of Skylie Kitchens, McKaylah Filla, Kiara Andrada and Sydney Wyrwich placed 4th. The 800 meter relay team of Skylie Kitchens, McKaylah Filla, Kiara Andrada and Sydney Wyrwich placed 4th. Our Lady Mustangs competed extremely hard and had a solid start. Our next meet will be the Yorktown Wildcat Relays on Thursday, March 11th. GO LADY MUSTANGS!!!

NSE needs your help! In order to make plans for PK and Kindergarten next year, we need to know how many children to expect. If you have a child that is NOT currently enrolled in our school, but may attend PK or Kinder in the fall, please fill out this form. Thank you for your help!
https://forms.gle/KDnQhxkN23aXikSh7

Nixon-Smiley CISD is waiting for further guidance from our local leaders, UIL, and Texas Education Agency Commissioner Mike Morath. Pending further direction from those agencies, we are asking that staff and students plan to continue following our current safety protocols for quarantine, social distancing, and wearing of masks at least through March 10th. We will send an update as quickly as decisions are made regarding any guidelines after March 10th.

The Middle School track meet is in Kenedy this Friday, March 5th. Spectators are able to attend. $3 for adults and $2 for students at the gate.

Monday, February 22, Mustangs Baseball opened the 2021 season with a 13-5 win over Hallettsville Sacred Heart. The Mustangs had a well balanced defensive and offensive attack. On the mound, Kris Kitchens, Ross Brassell, Orlando Flores and Xavier Arias held Sacred Heart to 5 hits. Offensively, the Mustangs produced 13 runs on 10 hits, highlighted by Xavier Arias, Ross Brassell and Jeremiah Munoz multi-hit game. The Mustangs will travel to Goliad on Friday February 26 to play a double hitter. Games are scheduled for 4 and 6:30 PM, hope to see you there!

This is just a reminder that NSCISD will have tacos to go from 11:30-1:00 at the Nixon and Smiley cafeterias for any children ages 1-18.