Attention parents of children ages birth to 3 years! Your child at an where brain development is critical. Click the link to help your child get the best start!
http://littletexans.org/Home.aspx

2018-2019 School Calendar

SCHOOL BOARD ELECTION RESULTS Place 2: Bud Box (ran unopposed) Place 3: Richard Lott (ran unopposed) Place 6: Aly Tschoepe (106 votes) Clay Allen (55 votes)

Just a reminder... early voting ends tomorrow at 4pm. Election day is Saturday, May 5 at Nixon City Hall, Smiley Fire Station and Leesville Methodist Church from 7am - 7pm. Must show a photo ID.

Tickets are sold out for the Texas Hold'Em Tournament tomorrow night.


WHAT: Town Hall Meeting WHEN: March 27, 2018 6:00 – 7:30 p.m. WHERE: Nixon-Smiley High School Cafeteria The purpose of this event is to gather community input regarding a proposal to arm certain designated staff members.

Stockdale has canceled their JV baseball season for the time being. Tuesday's game, March 13, has now become a Varsity only game starting at 6:00pm.

The girls' softball game scheduled Tuesday 27th has been moved to Monday 26th at 6pm in Schulenburg due to threat of inclement weather.

Substitute training - February 2nd at 9:00 at La Casita

Christmas Holiday for students is December 18, 2017 until January 2, 2018. School will resume on January 3, 2018.

BAND ANNOUNCEMENT!! Nixon-Smiley had five band students make the ATSSB region band - Natasha Lazo, Daniel Ochoa, Jacob Casas, Joel Barajas, K'Lynn Bustos, and Efren Olalde. Additionally, Natasha, Jacob and Efren qualified for Area auditions, to be held in Orange Grove in January. The Region band clinic/concert will be held on Monday, Dec. 4, at LaVernia HS. Congratulations to all....thank you for your hard work and dedication!!

MUSTANG ATHLETIC BOOSTER CLUB We are needing Mustang Athletic Booster Club Members. If you are interested in becoming a member please call Traci Newman at 830-582-1536 ext 201. We are trying to get the businesses in town to become a Gold Member. You will get a 3 x 5 Mustang flag to fly outside your business or home. Anyone can become a Gold Member. Please support your Mustangs!!!!

Jacob Casas Makes a One at State Jacob Casas, 11th grade, earned a first division medal at the annual UIL Texas State Solo & Ensemble competition that was held at Hendrickson High School (Pflugerville) on Saturday May 27. Of particular note, Jacob earned this medal on a secondary instrument, the tuba, which is not his usual concert instrument, euphonium. Congratulation Jacob. Nixon-Smiley is very proud of Jacob and his accomplishment.

There's a commotion in the ocean! ESL summer school making ocean water!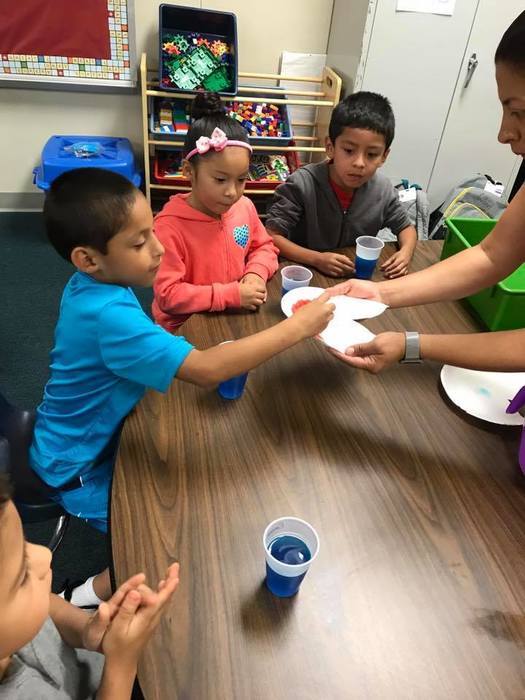 Congratulations to the following Mustang Baseball players, for earning all district honors for the 2017 Baseball Season First Team All District Infielder Jordan Van Auken Fisrt Team All District Outfielder Colby Newman Second Team All District Infielder Devin Hester Second Team All District Outfielder Dylan Maldonado Second Team All District Pitcher Ricky Flores Honorable Mention Outfielder Joey Mendez Honorable Mention Infielder Emilio Guzman Honorable Mention Catcher Jason Yell

SENIOR ASTRONOMY TRIP The seniors on the astronomy trip made it safely to Ft. Davis and can't wait to see the stars.Thank you NSCISD and Nixon-Smiley Education Foundation for the opportunity.

Super Hero Adventure Race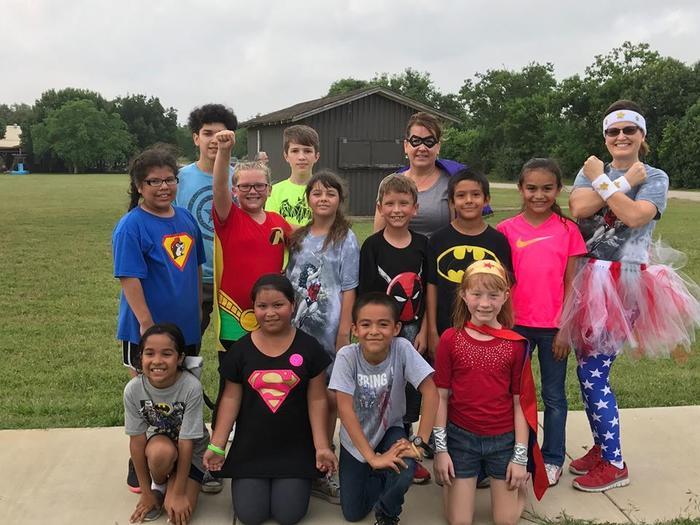 Adventure Race