FFA October Meeting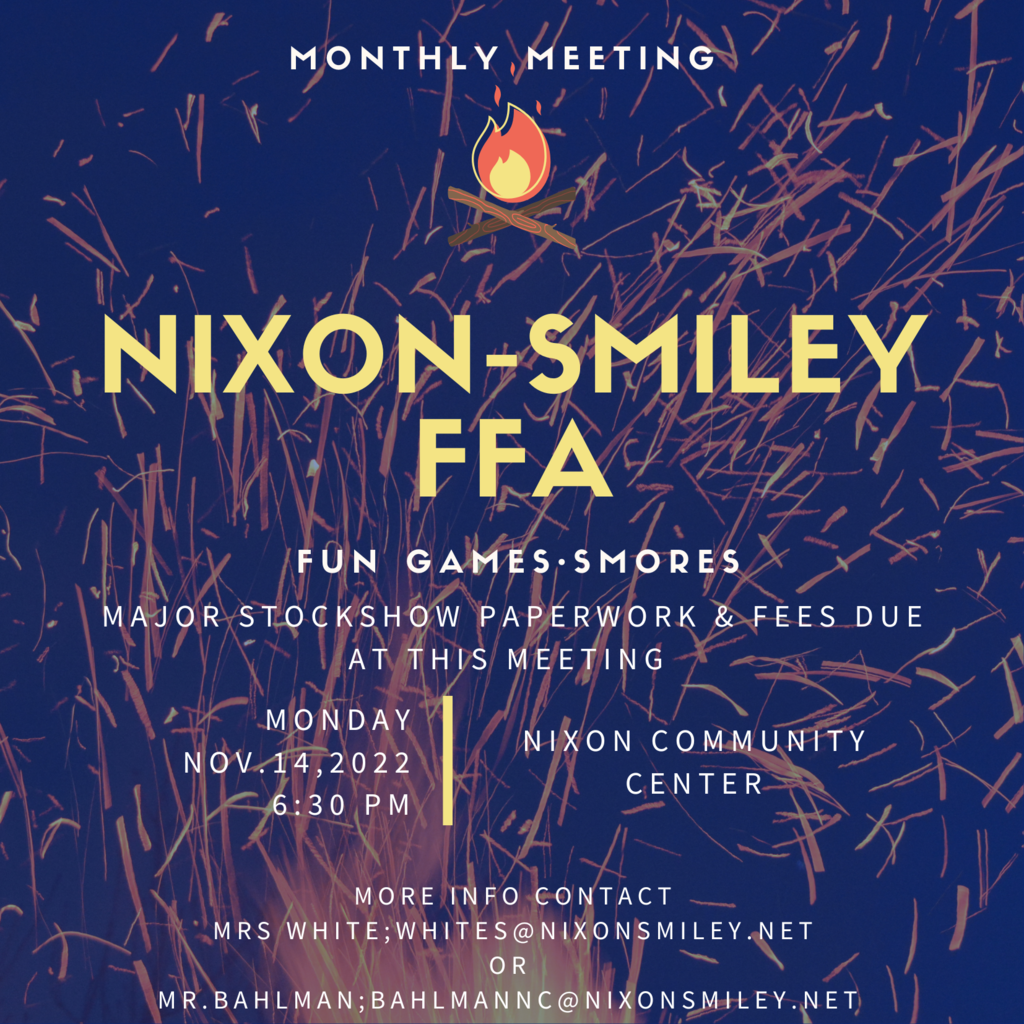 MIDDLE SCHOOL FAMILIES: Your child's REPORT CARD has been sent home with them today. Please sign and return the report card and review the attached important information including their PICTURE FORM and THANKSGIVING MEAL TICKET INFO.
Unity Day October 19th Wear Orange
A letter from the Superintendent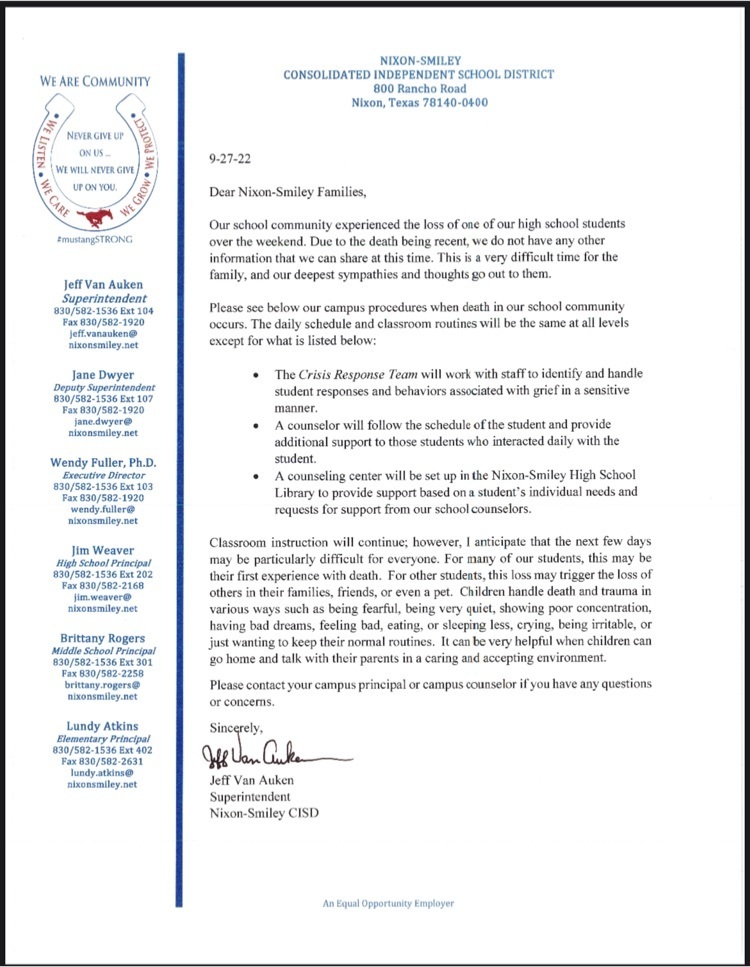 Nixon-Smiley Junior FFA Membership Deadline! Oct. 1st!!! Next Meeting at the Nixon Community Center On Mon. Sept. 26th | 6:30p - 7:30p
There have been changes to this Thursday's scheduled football games: * 7th grade will play Yorktown at Mustang stadium at 5pm. * 8th grade will play Flatonia in Flatonia at 5pm. * JV will play Flatonia in Flatonia following the 8th grade game at 6:15pm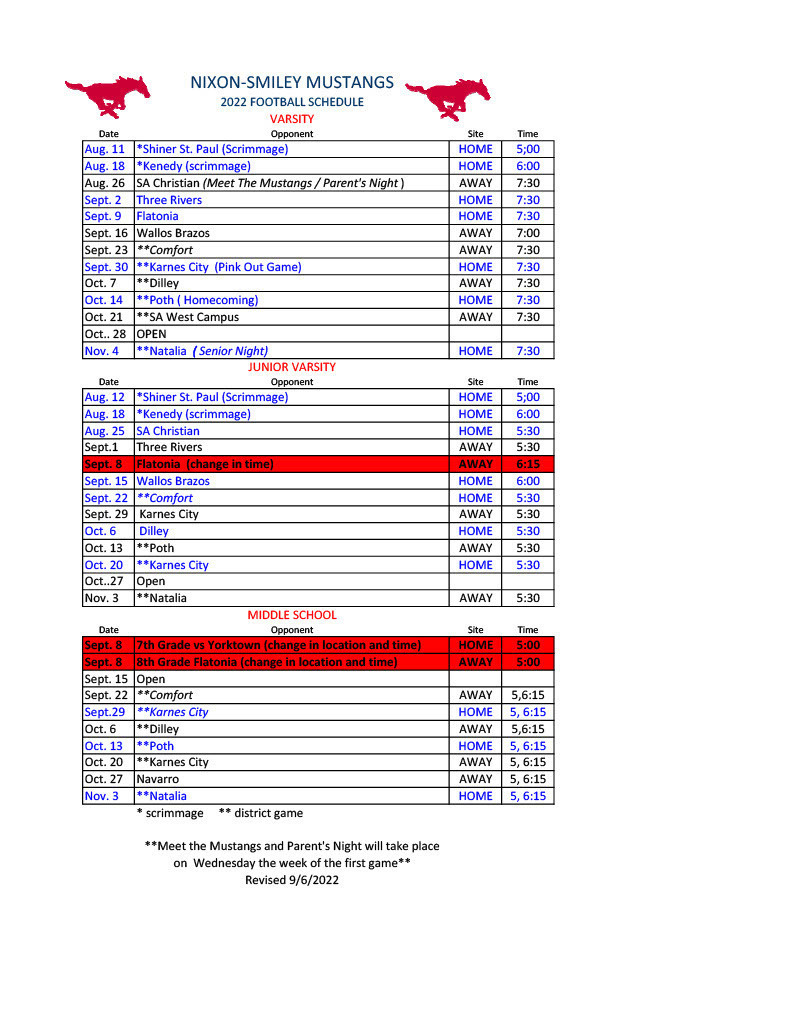 Help us support Uvalde ISD as they return to school on Tuesday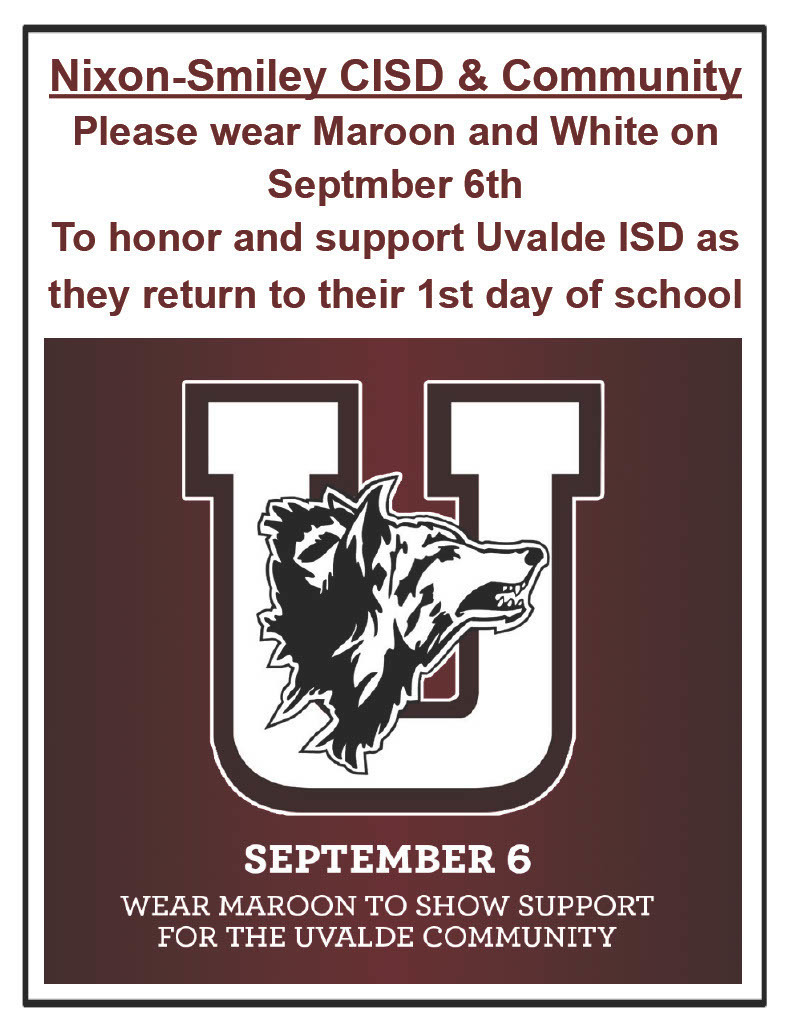 Nixon campus library announces after-school hours for MS and HS students. Tues. & Wed. 4:00pm - 7:00pm. See attached image for the full schedule.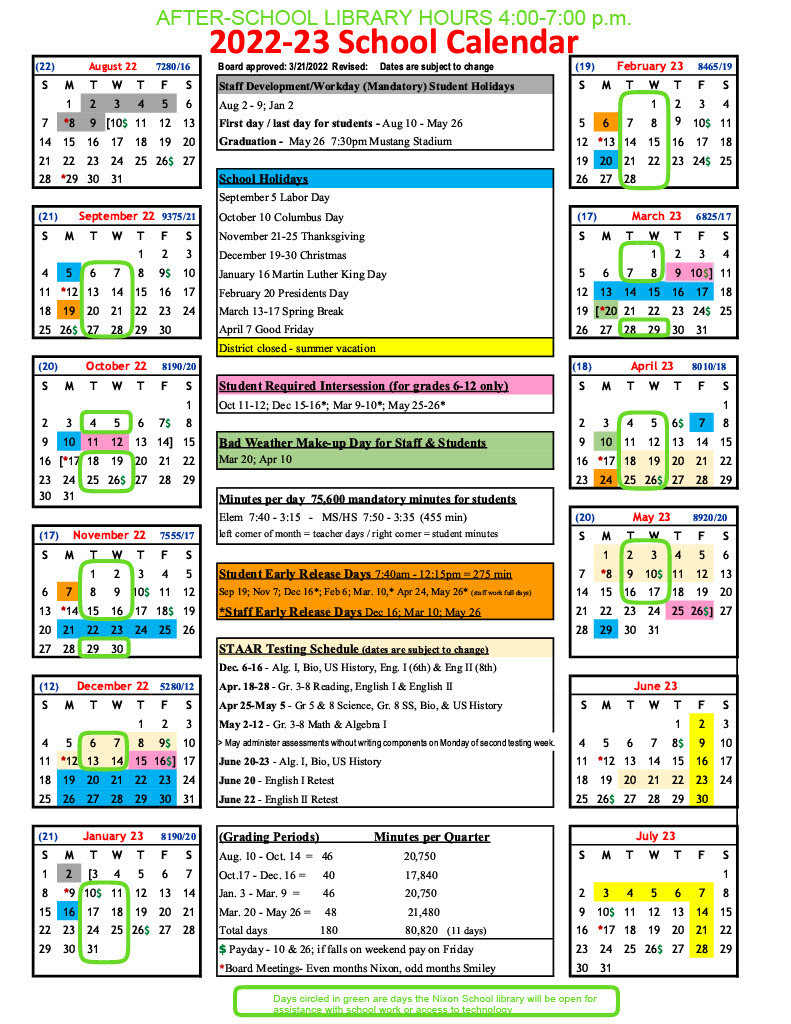 MIDDLE SCHOOL FOOTBALL GAME The middle school football games scheduled for next Thursday (Sept. 8th - originally scheduled at Nixon) have been moved to Flatonia. ONLY the 8TH GRADE TEAM will play due to the fact that Flatonia only has (1) middle school team. The 8th grade will play at 5pm followed by the JV at 6:15. Our apologies for any inconvenience this may have caused.
Are you interested in FFA? Do you have a child that is at least 8 years old and in 3rd grade? Check out these FFA flyers for details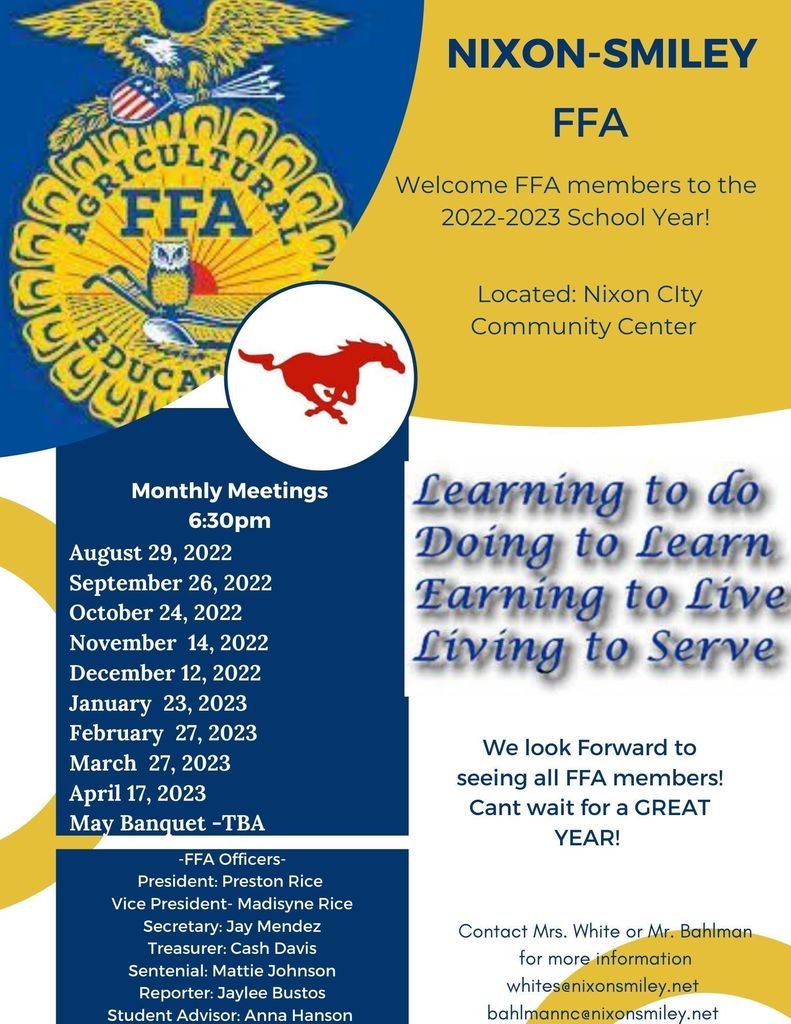 Buy your All Sports Pass at Central Office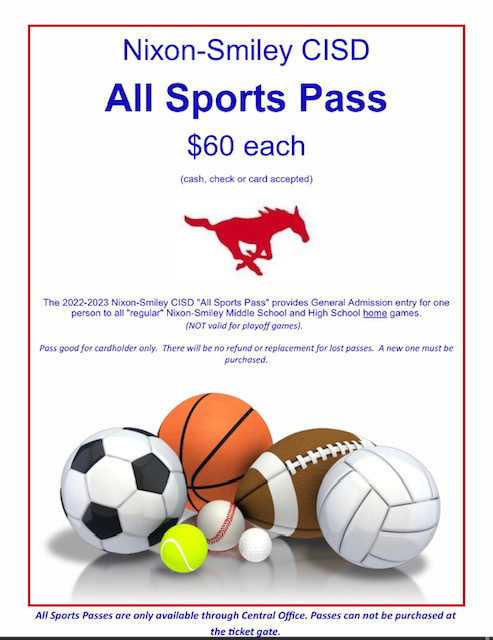 Nixon-Smiley CISD Middle School Title One Meeting
Nixon-Smiley Middle School Title One Meeting (Spanish)
Students interested in running Cross Country, practice will begin on Wednesday, August 3rd, and 6:00 am. If you are a high school or middle school student wanting to participate, please plan on being there. If you have any questions please contact Coach Estrada
estradaj@nixonsmiley.net

Nixon-Smiley Families, today and tomorrow we have in person registration at the Nixon MS/HS Cafeteria. Today (26th) the registration is from 8-3 and tomorrow (27th) is from 10:30-5:30. If you are new to the district or need help registering, please come by the cafeteria today or tomorrow.
Over the last few weeks students and parents may have seen what looked like student schedules on Google or Ascender. We apologize for the confusion but these schedules are not accurate student schedules. Campuses are still in the process of creating classes and placing students in those classes. Student schedules will be finalized and distributed at Meet the Teacher for all students registered before July 28. Meet the Teacher August 8th Elementary 4:00-5:30 Middle/High School 5:00-6:30


Middle School Track Update: All field events and the 2400 have been canceled. All other running events will begin at 3:45